Travelling Accessories
Cool travelling accessories. A perfect gift for anyone who loves to travel.
GGGQ-01721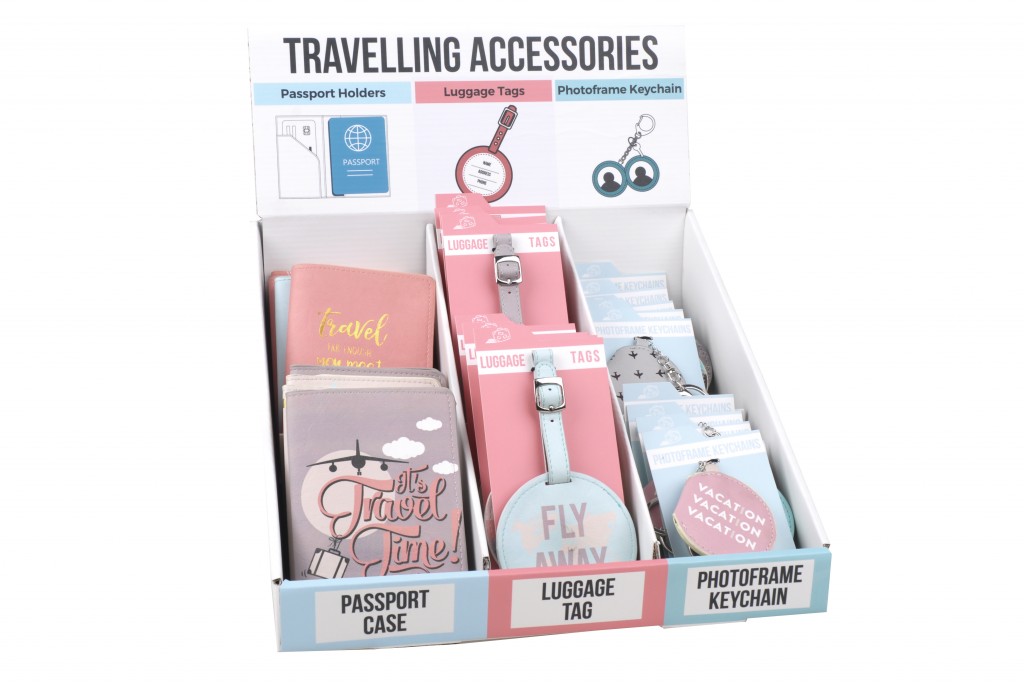 Passport Case
Besides your passport, this will keep your credit
cards, boarding passes and cash safe and close by.
Luggage Tag
These are a great gift for the special man, woman, business
traveler or anyone that wants to keep their luggage safe.
Photoframe Keychain
Keep your keys and photos of your loved ones in one place.